Credits, List of Labels, Artists and Sound Engineers
Below we present a list of Red Mastering Studio's clients who we did work for in the last 8 years. 
The list contains names of artists, as well as mixers/producers and labels we were hired for a mastering and/or mixing job.
Here is also a link to our Studio's discogs list of releases.
If you are or have been a Red Mastering client, and your name is not listed here, please get in touch with details. This is chronological list of names of the bands/projects or name of producers, starting from the latest.  
TJS
The Postman
Outline
Slow Spark
The JDEXperiment
BlueBound
ravi rbs
Esso
rbs
karam bajwa and lovy khalon
Epicenter
G40
Rory's Aspect
Dave
Inda Bains
Origin All One
saam roberts
Dave Vamfer
Rorys Aspect
CONSTANTIN
RJKryptic
Executive Toys
Ruel White
yerbol
Anton Cloete
Sol Flare
Moon Dept
Bath Days
Paolo Rebellato
Gaetano Nicosia
Peter Lumley-Savile
The Crow Family
Gwyn Griffiths
Anouar Baj
Corrado Maria De Santis
Chidz Hustle
Stephen & the Strangers
Miss Spelte's Psychedelic Jam Band
Sean Pawling
The Sent of Sound
Pinstripe Buccaneer
LONDONSPEC
Ahsan
Visaic
Headspacer
SKT
GALAXXIES
Ash Damree
(ne)normalni
Stannley & Eleonora
Archshark King
Tropic Nightz
G SIDHU
Vårum
Roots Palmera
Head Louse
GR3G
Reynolds
Flat 9
Dean Cunningham / DAC Musik
Freddy Ruxpin
Cal Burke
LUCILLE
Charlie Wilson
The JD Experiment
Gudini
Sumo Impact
The Garden Party
Saints Of Sin
Nadia Drof
The Dartmoor Troubadour
Jaime Travezan
Owen Ralph
Ray C
Jay Singh feating Harvi Bhachu
Hallsax
Muria
Manysent
The Sharks
Horizon
Graffiti Pig
Pat Swenson
WoblaaR
Tokyo Blade
Fozz
The Electric Caravan
Fr3shie
Lady Valentine
Russian Hack Job
John Shillito
The Jacob Marleys
dj dr roberts
Le Groupe Fantastique
Canards
Howard Dee
Armshouse
Artist
Barak Jacuzzi
Igor Lalin/Jatak
Prise 57
Martha's Laundry
Rico Montana
maxi
Leroy Gypsy
Impostor
Mrceo
Hoba Hoba Spirit
MZBeats
Earl Gray
Noctilucent
Andrew Mees
United South Enterprises LLC
Gold
Melanin
saran
Cellar Door
Cat's Eye
Dissmental
Darci
Carle'eZi
The Brothers Ignatius Big Band
Raschad
Anthony Fields
Marko-D
Chitoon
ACWA
Ahjus
STELLA DEL MATTINO
KEEGAN
JP
Dan Dedie
arsh sandhu
Zuthern
SüParSajan
Arona
Paul F
Phenom
Le' Vance
Daniel Pirvan
Siffa
Modern Enough
De Champ
MANIA
Oliver Stoiljkkovic
Dr Roberts
Swooncat
Spiny Wave
CREYS
Richard SL
MIss Spelte's Psychadelic Jam Band
Suparsajan
fffulo
Opinash
Kay Layd
Polina Mauer
Sleep/Delete
qwe
Nina Cvetkovic
Serpent Dream
Richie Rich
Elvis Who
Medicine Chest
Humor
Nakis
Leo Thomas
Alai K Ukoo Flani
ALEGNA
Vivian Olang
Howard and the Leaves
Anabot
Jovanee Vincatassin
anton anoshkin
One Dead Brit
Candice
ARIS
Salvatore Stallone
Obe Dve
Nicotine Brown
stereo freeks
Surrey Stage Crew
Stefan Peters
Kang Hyun Joon / Apromusic
Apromusic
51 case
Tricey.R.
HiFi Duke
Candice T
RAVI SINGH
JOOL
lokobomb
Isaac Grinsdale
The Gum
sas
Sleppa
Rico
Ro Bradley
Fabio Mancini
insidewaves
Limpopo
Juvenate
Thomas Donoghue
Joe Head
Sulphur
artist ALEGNA
julio jaramillo
James Worthy
Scrooge McDuck
The Nick Jackson Band
Ubiq
Freakinweirdo
Limiti
CJ Facey
h2so4
The Rant
Ghooppee
inside waves
Klara & Jag
Franck L
Bränna
Victor Vox
Paranoid
Tommy Gino
Julia Smiles
Claymore
Bangs & ImageDis
Simon Densley
Katrīna Anna Vīgante
Robbie Levi
Chaky
Sami Jay
Beth Burnett
Polina
ERIN JAE
The Long Road
Aaliyah Hibbert
The Pressure Droppers
Tiago Rosado
Alise Haijima
The zzips
Foreign
leven signs
marko
Grayham Aban
The Hangabouts
Choly
Houhai
cabvla
matt egbert
OKJames
Argonaut
Scarlet
1cedi
THE CLIPPING PNT
Paradise Reese
Tzaru
Diesel
hdot
Wakes
Arichikaari
Altar Coal
Beyond the dream
Hotel Leo
clem.n.r.g
Exit Music
Sinnister
lavendel
KissQueen
Griot Services
Daluna
Mark Evich
Youth Inside
Bayoz Muzik
SugaSound
VSGM
OctoRed
Karma Lovers
IMANI
Rudo Mutiba
David Patricio Band
Nick Stonestreet
Snapshot
DCWAVE
DREY
Chaki Berg
Jay Sachtjen
Duo Amabile
All In Orchestra
Malvin Saar
Jean Severe
Guido Focardi
Meteorain
Peter Dolphin
Verhovski
Jonny Grönholm feat. K19
Ill bass Method
ANJU GENIUS
Daniel Gutowski
Una Larabee
Marina Salmon
Caspian
JAH Skandiman
Samia
Jonny Grönholm
Michał Okety
Sho'tyme
K19
The Night
Dotche
Los Reynoso
Elias
Shantalla
Soptic
Neil Leroux
Sergey Soloschenko
Her Burden
Dmitry Emelianov
Topher Holland
Vozsabor Ensamble Vocal
Shan
Northbound Shift
Ghetts & Rude Kid
Marius Semaška
Alfredo Dotti
Stepan Leonov
bejoy thapa
Joshua Jones
Sabbio
Hippie Money
Sunspots
SA Music Studio
2323
Ritesh Hamlai / BeatGnosis
Stone Garage
N Halbton Tiefer
David Lils
Peter 'Dolly' Dolphin
Helen Fulthorpe
In Bliss
The Vow
Liam Pendergrast
maRina
Primrose
Luxaru
Kühlschrank
Purasangre
Talbees
Paradise
shar s
SCKN
Stan K
C God
Martin Smith
TheVs
Gustavo Silva / 'Meteoro'
retroflex
Nathaniel
Brunson Entertainment
Soldat wayrum
Marco James
Olatunji
HKC Entertainment
Adult Science
Less Than a Billion People
Adithya Srinivasan
Message To Amber
Bro. Rob & the funky messengers
Creative Genius
Simon Kiisk
Varsity
Aerenas
Jarvus
Coloreon
Freddy Ruxpin, Antoneus Maximus, KidUNot
Sutherland
TRAS
Sylvan
ADG & ARIS
The Midnight Recyclers
John Croom
DeliVanDiko
Tenille Amor x System32
Dos Amigoz
FLO
Дмиртрий Ребик
Ditte Elly
Torso
The Slowlight Quartet
Anton Sleppa
Johan Ohlsson & Carl Klingstedt
Finger Finger
89 Flavors
Verhovskii
Joy Atlas
Bäcksvart & Simon Kiisk
Egava
Tunetonium
Fox Hotel
Ofelija
beetlegroove
Seaweed Records
Rex
Oddfellows
Sooski
Malin Sivertsen
Ricardo Preschel
Blupa Music
Noirepolde
Happy T
QC
Riverwhistle
Vlad
Sunset Tripps
Worlds Apart
DarkFlare
Bensation
Nathanael
Laura Shaw
Bäcksvart
Jack Dubord
Berne
Nathan Ossman
Luminita Anghel
sketches of paradise
Stuart Silva
Libra
Srdjan Lazic
Trancemigrate
ШАФИРОV
Jonathan Yan
The Shadow Cats
Kalibeat
Mike Polcari
Raven/Gary Stitt
Youth inside/Nikita
Machel Montano/Kevin Beharry
Sy Lee/Thomas L. Pedersen
Ash Damree
Peter Dickybird/Kate Sloane
Ricardo Preschel
Kevin Zamorano
Edward Charles
sketches of paradise/Patrick Fey
N3ON XZ/Nakavius
VIALADY/YURI FEDOROV
Murad/Sensus
jstom/afemairecords
Humor/Damilola Rominiyi
a la ru /mik ostrovskiy
Cry-O/Eric
Anise Project/Dima Biser
LILSBEATS/David Sway
Leo Thomas
Evidence Music/Meury Nicolas
Step Brothers/Brad Bieselin
Anton/Anton kronik
Libra/Marius Teuchmann
Purasangre/Juan
(ne)normalni/Nenad Jelenkovic
Talbees/Sinan Aizad
Stan K/Stan Kirejew
The Foxy Riders/Jeni Titov
Torolla HÃ¥kon/Siri
Vincent Aurand
Aris & Strongbourne/Aris Faniadis
Marius Maeland/Marius Maeland
Evidence music/Meury Nicolas
Argonaut/Joules Parrott
ANISE/mik ostrovskiy
Daniel Olsson/Daniel Olsson
Blue Blood/Vincent Aurand
Wakes/Laurence Wakefield
ExL/Llay
Dmitriy Yankovskiy/Dmitriy Yankovskiy
Sebastian Franco
Youth Inside/Nikita
Offnote Records´/Aris Faniadis
Klara Tuva/gustav stockman
Bonding/Jantzen Chow
Kayla Dunn/Bret Killoran
Okay Barış/Mahmut YILMAZ
Balli Kalsi/Bali
lee scratch perry/rolling lion studio/daniel boyle
Capella Mikhail
Lucas Ball
SCKN/Eyal Schocken
Jai/Jiayang Guo
Seyra/Khidir Osman
Eve/Vitalij
Denham Smith/Meury Nicolas
Rick Hubbell
Kerian Piper/Gary Stitt
lastarz/Sherman
Marius Semaška
lumo/Luke Molloy
W3AV3/Matt Webb
Stretch/Joseph Samuel
FallaSee/Cesar Berganza
Inside Out Boy/Edward Key
Cat's Eye/Benoit Perriard
Imistry/David Linares
cineMuerte/Joao Vaz
Ellevan Evan / Ellevan
Thrills & Beats Records/Yann Dulché
Mazel Top/Alfredo Abrego
Hashim Lewis/Kevin Beharry
Thomas Grinder/Tomasz Zelek
Matley/Vincent Ritter
Os Polo/José Cunha Coutinho
Paul Nyazika
Garage 52/Lemonade Records/Jan Szop
Less Than a Billion People/Pedro Chazarra
Miracles/Joe
Eduardo Trillio
Cerf-volant/Nicolas BARZACCHINI
Lukas Termena/Lukas
Broadcast/Mani
Lipka / Evidence Music Meury Nicolas
Mario Consunji/Big Hat Gang
Retlaw
A.J. Die Letzte Kriegerin/theodore jackson
Holiday People/Park Sang Jin (ARwwae)
Collapse/Jaron Gallo
Seventy Nine/George Johnson
A-Cross/Florian
Bryden Lewis
Adult Science/Michael Hawthorne
DeSmet/Tate DeSmet
Grace Kennedy/Paulo Silva
THINE AMINE STUDIOS/SEGUN GILBERT
one famous/mike lewis
Mario.C/Mario
llokee/Phillip Nguyen
Oliver Beyer/Oliver Beyer
HG beats/Andrè Gundersen
Moghul/Moghul
Fares Loun/Samir FATTAL
DeSmet/Tate DeSmet
Fares Loun/Samir Fattal
Zeequencha/William Sharpe
beetlegroove/vincenzo mazzella
JMV/Juan Manuel Vásquez
Franko/Miroslav Frankovic
ZORKY/Dmitry Emelianov
Oliver Beyer/Oliver Beyer
Flamia Gella/Olga
Remanon Ryan/D'Herde
Dyanna/Alin Nicodim
Galaxies/Garrett Gengler
Sean Mathews
Blue Whale Audio/Juan Manuel Vásquez
TRZZA/Vinell
The Great Argument/Isaac Grinsdale
seanetta carson/benito charles
BlackWhyte/Ben McCluskey
NORAK/Aron Lahger Klarström
Edeina/Marius Semaška
Jaystar/Jaystar
Matt Stalker & Fables
Daniel Gutowski
Ghetts/Disrupt
Rafael Dlc
Evidence Music/Nicolas Meury
Jeff Peaks Music
Yung Pharaoh/Kevin Carey
Nadisko/Alexander Hopkins
blah/me
scrapes/Devin Delaney
EVMO/Evgeniy
Soumya/Soumya
JD Wiltshire
C-BEAMS/Paul Shevlin
Soumya Sejpal
Brandon Swanner
Semihedonist/Jacek Kotarba
Flipo/Kevin Beharry
NerveStrain/Michael Antley-Vincenzo Bottiglieri
Riddles/Stephen Roper
tavaklik/Pēteris Pāss
Sabur/Sinnister
YMB/Ilyas Gafarov
Artem Aprelskii/Ilya Shibanov
BFMIX/Fayssal BEL
Dotche/Dotche
L'ACCOUSTIC/Klaus Endel
LOOPHOLE ft Jacie RAE/Cornelius Poisat
Loud James/James Haidak
Alberto Garay
CKAY/Adam Radice
Sun Up/Andrew Lusher
The Altered Destiny/Andrew Apollos
The/Ben Sueters
Biwweh/Billy Butler
Mr. Krstoffa/Chris Hughes
Alex Forbes
Collapse/Jaron Gallo
Tim Allen
Amizu/Michael Azuma
Gyptian & Joshua/Marc
Patrice Roberts/Kevin Beharry
Infamia Di Creti/Alham Arellanos
YaroRocks/Yaro
Nicholas Crown
Anna Leo/Ilya Shibanov
Dan Ha/Dan Ha
Ghetts/Phil Kemish
Martha's Laundry/Joas
Galaxies/Garrett Gengler
Amizu Michael Azuma
Rabbijetski/Rob
SECRT/Sebastian Maple
Jupiter/asfas
Tomasz Urbanski
Mr. Renzo / Mr. Killa Kevin Beharry
JAI/Jia
Swimmer/Josh Riley
Degardis/Farbod Khoshtinat
PenThoX/emil sundbaum
Ones x Herk/Zach Gill
Smiling Nice/Lenny
Dasha Neonova/Ilyas Gafarov
MASK/NikkiSaint
Mr Renzo/Krystal Khayne
Joint Venture/Andreas Giannopoulos
TheFrosts/Robert Mróz
Degardis/Farbod Khoshtinat
Diskurz/Bojan Bajic
Sergey Soloschenko
Phosphene/Mike Cosgrave
Dualzetrecords/Delgermurun
Julian Bachlow/Bret Killoran
Collapse Jaron Gallo
FL/florian lang
Sepdicktank/Marius Maeland
Inqbator/Piotr Kardas
The Melting Ice Caps/David Shah
InWhite/Dmitry
Carolina Messiah/Roosevelt Miller
kristianos/Krystian Sawka
Sepdicktank/Marius Maeland
Jahffar/Ilyas Gafarov
Mai Otsuka/Mai Otsuka
anup mech/anup mech
Willy Naade/Yung Fresh
The Modern Hearts/Bret Killoran
Samia/Patrick Jay
Subdolo Martin
Martin smith Martin Smith
Vectur/Lucas Vorlet
Matthew Beer
InWhite/Dmitry
Kolonien/Erik Rask
Random Affiliation/Matthew Kern
3.1 Records/Roy Williamson
The Handsome Devils' Club/Luke Bromfield
Phosphene/Mike Cosgrave
Lamps & Voids/Sam Taylor
GINA/Andreas Kry
Nikolay Berlinskij
CARISMA/dimitri haddad
Dirt Diggers/Tiago Rosado
The Developers 1969/Vlado
VLADDAR/Vladimir Solic
Mike Pattern/Michael Schuermann
Sepdicktank/Marius Mæland
Rob Allen/Boom
Sepdicktank Marius Maeland
Shane Dittmar
The Melting Ice Caps/David Shah
Subdolo/Martin Smith
Prospect/Matt Cramblett
Matt Rauscher/Matt Brooks
Mike Pattern/Michael Schuermann
Mike Maxwell/Mike Maxwell
John Cool
LittleNoise/michael ambrose
Aleksandra Dzwigała/Paweł Szymczyk
Steven Urena
Doom Man/Nicholas Sonuga
stereosound/Wojciech Klecki
Encas Serqhar/Mark
U.G/Cameron Johnson
stereosound/Wojciech Klecki
the blacdadi strahberies/cool as rhalo
Chillout Injection/Ahmed Alkooheji
A.R., Loke Deph & TP/Thomas Pedersen
Encas Serqhar/Mark Daniel Kerry
C-zar/Tor-Erik Larsen
Kieran And The Iguanas/James Patrick
Michiko Christine/Wehrmeier
Robert Pospis & Martin Sillay/Martin Sillay
Steven Urena
m-Tunes/Marcellino Nugraha
Prospect/Matt Cramblett
Jarvus/Mish Pharaon
Adeo/Angelo Catanese
Smith/Woodward bill
Fluent Form/Henry Johnson
G4NGF1GHT/Lars Moe Ellefsen
Realm/Gavin Day
Less Than a Billion People/Pedro Chazarra
Sun Up/Andrew Lusher
APZX/Austin Simons
A La Ru/mik ostrovskiy
olivers matt
KI-Faro/Mike
Biff Tannen/Zach Betts
Hussnain Lahori
Lo Vai /Jordan Riddle
Goatmob/Henry Johnson
fingerstream/matt
Tregenza/Ross Tregenza
Baboon Chocolate/Gabriel
Stephen & the Strangers/Stephen Jones
Christian Ulstrup/Thomas Pedersen
The Flores/Luke Cartledge
Fete King MaddZart/Raeon Primus
Guest Who/Chris Guest
Horst Birthelmer/Horst Birthelmer
Alicia.K./Alicia Keenan
San2theD/Sandy Holmes
Blizzy Blaze/Corey McEachern
The Jespers/matt
Jane Doe/Edward Bonello
Skyline Avenue/Jordan Lewallen
PlomBearpop/Dmitry
Mr. Moon/Brandon Hafetz
Amain Johnson/Marcel Eitle
Hear Me Roar/Roar Kopperstad
Dos Amigoz/John Morrish
Poli/Adrian Spier
Amain Johnson/Marcel Eitle
Vigor/Rick Bentley
Calvin Gudu
Fete King MaddZart/R. Primus
Dubyouth Soundsystem/Heru Wahyono
o Ray/Ryan Freeman-Kennedy
TBX/Tommaso Brignola
EZNEKIER/J F Lepine
Marsianik/Saul Medrano
Beat-Off-Silence/mik ostrovskiy
Sars Lip Compromise/Michael Yoder
Shan/Shan
peter frampton/jane norris
Shahr/Alihas
XO/D'andre Smith
Thomas Witty
De Shamonix/Dan Hughes
rolling lion studio/Max Romeo daniel boyle
neverland/valerio calzolari
pedro chazarra/pedro chazarra
MFC/Carlos Olivares
Baboon Chocolate/Gabriel Nagy
John-Emile Pearson/Jonathan Pearson
Alicia and Natalya/Alicia Keenan
Drox/Nigel
Wrenhouse/Bjorn Thomassen
Asad al raisi/asaad
Sleep/Delete Rich Savage
Tiago/Tiago Rosado
LUZCID/NEIL BERRY
Anise and beat-off-silence/mik ostrovskiy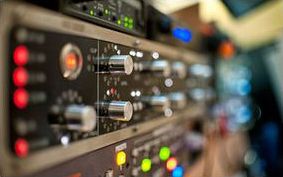 Mastering Audio is the last stage of music production. Engineer appraises the material from a technical point of view, to give it a final polish before duplication. In case of an album, all its elements are being brought together to make them sound as a…
Online Mixing and Mastering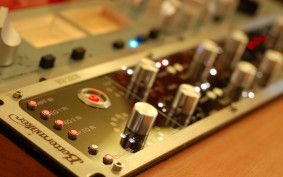 There really is only one but key difference between a traditional mastering studio and one that offers their services solely online – the clients are never present during the mastering process. They cannot instantly react to the…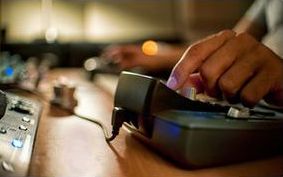 It is super easy. Whether it is Audio Mixing, Mix Review, Free Sample or Mastering Audio, you simply use the Job Order. It is an online application created by us allowing to upload the mix, make payment and submit order, all in one place…