Music Mastering Studio, London, UK Online Mastering and Mixing Audio
Red Mastering Studio specialises in offering high quality online mixing and audio mastering services, which include mastering dance music (EDM), electronic dance music, techno music mastering, hip hop music, reggae, dub, ska, dancehall, rocksteady, indie music, folk, pop, rock music, dubstep, jazz music mastering, house music, tech-house, and deep house music, drum and bass, soul music and funk and heavy rock music. We also do not shy away from the other music genres though, if you are looking for an engineer, who can efficiently handle your death metal, or country album – you do not need to search any further. Please visit our video samples  to find examples of our music mixing and mastering work.
If you visiting this website for the first time, please start your evaluation by checking the testimonials of our clients. We are very proud to offer the best customer services; our clients leave our studio being very happy. Those reviews collected through years of our hard work, can give you some more information about how we approach music of our clients. 
Comparison of Audio Mastering versus Automatic/Instant Mastering
Nowadays, you may see many online services offering instant and automatic mastering services beside audio mastering studios doing it the old-fashioned way.
Red Mastering Studio offers professional mastering services using internet tools ONLY for uploading/downloading our work and communications. The work itself is not done instantly by a software, but by a human sound engineer using special studio equipment. We have prepared compared these two mastering jobs, so you can understand the differences and choose the best solution for your mastering inquiries.
Instant/automatic mastering is only a small part of entire process (audio processing with focus on creating loud master). Instant/automatic mastering is done by a computer, automatic software plugin, and it doesn't involve human work (no art)
Audio Master a Mixture of Art and Science
It involves human perception, as music is not just rhythm, harmony, but mostly important – Emotions. Real Mastering Engineer working in the studio in listening room can add to the mastering music hers or his own perception of the sound, focus on emotions in the music, something which is not possible to measure in any scientific way.
The computer/automatic software plugin doing Instant Mastering, cannot discern jazz music from reggae. As per simple example, human will do it in the few seconds, and will apply processing audio which relates to the specific genre. With reggae it will be focus on the bass, where with jazz song – focus on fidelity and clarity and smoothness. The machine will apply processing according to the 0s and 1s inside the file. This is crucial point when machine simply cannot compete with skilled engineer.
In this service, entire process is done automatically by the computer. Your music is analyzed by algorithm and AI apply certain type of processing to the audio file. The focus of above service is to make the mix/audio file extremely loud. This is actually very incorrect to call that process AUDIO MASTERING (Audio Mastering is a more complicated chain of processes). There is no doubt about that type of service is very convenient (as done entirely via Internet and automatically – therefore your "Master" is done in next 10 min or so. Easy to order, very fast and very cheap. For audio engineering amateurs – it could be great thing to try their first time, but for anyone considering their work seriously – definitively not.
If you spend weeks and months recording, and mixing your album, it's your baby, would you give it away to some automatic plugin or rather use experience, skills and knowledge of professional sound engineer?
First and most important part of Audio Mastering is to carefully listening to the music.
After initial listening, mastering engineer takes notes and decides what processing need to be applied.
Editing: Very important part where all small issues, like crackles, clicks, other digital gizmos should be spotted and removed.
Feedback to Mix Engineer: Improving the mix.
Processing Audio: Analog and Digital. The crucial thing is not to aim for LOUDNESS only like INSTANT/AUTOMATIC SERVICES do, but for fidelity, quality, musicality, good balance.
Authorization and final delivery in specified format (ddp, vinyl premaster, MFiT, high resolution, etc).
When you use Instant/Automatic Mastering services, nobody listens to your music in specially treated room with high end, full range monitoring system. There is no 20-30 years of experience of listening of tens of thousands records in any music genre, experience which has a great impact on the final outcome. With automatic service, there is also lack of communication between mastering engineer and client – something which is crucial, discussing project, explaining, and listening to the client's requirement. This process alone can bring massive positive outcome on final project.
When you send your mix to four different master engineers you will get four different masters, and none of them is "better" or "worse", as there is no definition for ideal master. Communicating with mastering engineer has massive impact for the final outcome, as client is the person who decides about it not the mastering engineer. Upon personal request, mastering engineer creates audio master per client, per his/her personal requirements. It does make certain difference when you deal with a mastering engineer, a human being, adding something additional from himself to the project, an extra which machine is not able to provide. Each and every mastering engineer will deliver different sounding masters, every person adds some of his/her own "personality" to the music. It is a value which cannot be overestimated.
Recent Audio Mastering Samples from Various Music Genres
Red Mastering Studio London is noted for offering best online mastering service. There are many reasons for which this organisation has been the top choice of a wider base of clientele. It is noted for offering optimal professional music mastering. Not only do we have some of the best equipment around, but we also have a resident mastering engineer with great experience. There are endless reasons why you should choose us for all your mastering needs, and here we have listed just a few:
–  Exceptional customer service, friendly, reliable and fast communication (check our testimonials)
–  Competitive rates and affordable prices for all services (discounts)
–  Music mastered by an experienced, committed and skilled Mastering Engineer
–  Acoustically treated dedicated room to create the perfect listening environment
–  Top end analogue and digital equipment 
–  Fast turnaround time and options to choose delivery time suited for a client
–  Easy on-line shop application with fast secure and much cheaper then paypal payment options
Professional Music Mixing & Mastering Services at an Affordable Price
All our audio post production services are offered online which makes them much more affordable than the traditional attended sessions. The audio mastering services online are perfectly tailored, in accordance with the needs of the clients and that too at a smaller budget. Although there is no face-to-face contact, we are always available by phone and e-mail. Contact us to discuss any queries you may have about our online mixing and mastering services or to seek any technical advice.
Understanding clients' requirements is crucial in producing audio masters that have the potential of meeting their expectations. The more pointers about your objectives you can provide, the closer the finished product will be to what you had envisioned. With that in mind, we created an order form. It is an invaluable help in determining our approach to your music.
We are noted for offering fast and on-time delivery of online mixing and mastering services. This is very crucial and rare in the music business, where things tend to be left till the very last minute with deadlines looming. That is why we proudly offer an option for a super fast delivery, with an approximately 24h turnaround.
If you are new to our audio services please feel free to watch the video samples and listen to the audio samples, which will give you a better idea of what can be accomplished our online audio mastering service. We also invite you to have a look at the client testimonials and reviews, which show our commitment and passion in providing only the best service.
To further improve the quality of our service we have created a shopping tool (in the place of old Job Order). It is a very convenient and professional tool that allows our clients to select a service, pay for it without leaving the page, making it fast, reliable, secure, convenient and super easy! Also since we left outdated paypal payment option, now our services will be around 8-10% cheaper then previously!
It is also a very convenient way of checking the total price for any service that you are interested in. Simply select the relevant service from the menu and enter the number of songs to be mastered, reviewed or mixed. Stem-mastering, CD-mastering, extra-long songs, DDP master, MFiT Master for iTunes, Red Book master, extra file conversion, etc. – additional extras are there. Mark your requirements and select the expected delivery date. Voila! Now, we provide a choice for You to choose from much wider options for a delivery, starting from 10 days delivery (cheapest option) up to 24h delivery time (most expensive)
If you have any questions, please check our FAQ or get in touch with us.
The quality of our work, attention to detail and great communication with clients are some of the distinguishing aspects for which we stand to be a renowned supplier of mixing and mastering services provided online. They are what sets us apart and lets us fulfil our lifelong dream of making songs and albums that sound great!
Music Mastering, Mixing and Mastering Studio, CD Mastering, Pre Mastering for Vinyl, Audio Master, DDP Master, Stem Mastering, Audio Post Production, MFiT.
Online Mastering Services, Dedicated Room and Best Mastering Gears, Professional Customer Service, Affordable Prices and Skilled Mastering Engineer.
Mixing and Mastering Music for Independent Artists, Music Producers, Audio Mixing Engineers, Music Bands, DJ's, Recording Studios and Music Labels.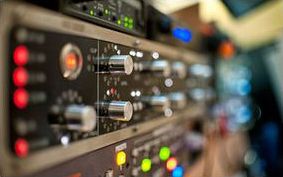 Mastering Audio is the last stage of music production. Engineer appraises the material from a technical point of view, to give it a final polish before duplication. In case of an album, all its elements are being brought together to make them sound as a…
Online Mixing and Mastering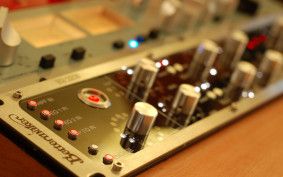 There really is only one but key difference between a traditional mastering studio and one that offers their services solely online – the clients are never present during the mastering process. They cannot instantly react to the…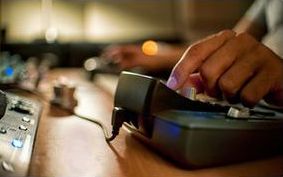 It is super easy. Whether it is Audio Mixing, Mix Review, Free Sample or Mastering Audio, you simply use the Job Order. It is an online application created by us allowing to upload the mix, make payment and submit order, all in one place…