Multitracking Happy Accidents in Music
The video is quite long, ca 40 min. It contains several parts, where I explain:
how to multitrack your NI Maschine live session into DAW, STANDALONE mode – IMPORTANT!
using Asio Link Pro/patching
live 5 min performance using discussed setup
Happy Accidents in Music – and how it relates to Multitracking your performances.
Quick Summary of my equipment and using Maschine as VST host for reverbs/delays/compressors/limiters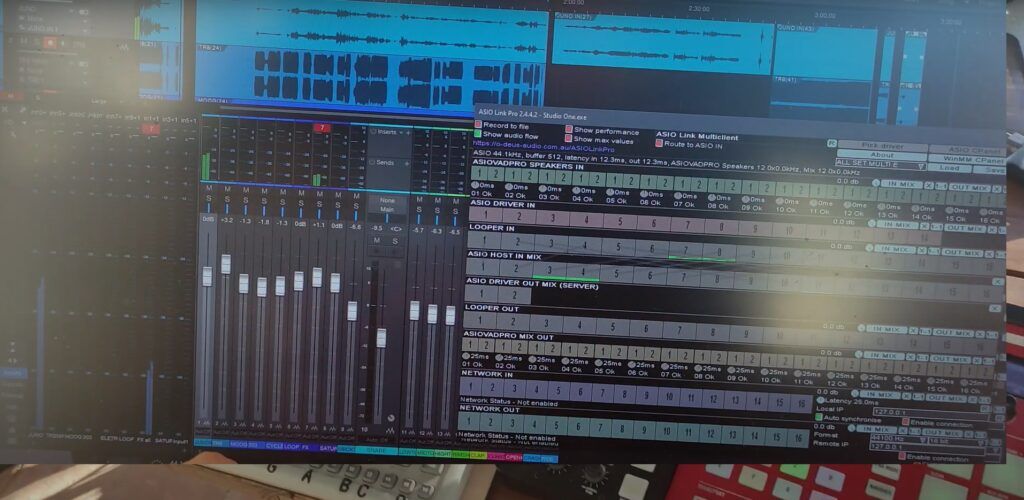 This video could interest not only Maschine users but anyone who uses any of the Native Instruments applications run in Standalone mode (Kontakt, Reaktor, Battery, or any VST instrument). 
Asio Link Pro is a quite capable application, and if you understand audio signal and patching – it could be a Swiss knife in a hands of a smart engineer.
I am aware there are other applications similar to this (either very expensive) or not suited for professional engineering work, but more for broadcasting/streaming, etc.
Where Asio Link Pro wins is option to route Asio and non Asio software in between, and also create patching/routing every signal in any place, making it a great solution for monitoring and separately recording several audio sources.
The important idea is you keep your signal 'inside the box', there is no additional a/d/a conversion, hence the quality of the digital signal is perfect.
The application is free, looks overwhelming in the first hours or minutes, and GUI is not super user-friendly, but it is worth learning how to use it imho.
In the video description more info, and links to the application and also the manual written by the user.